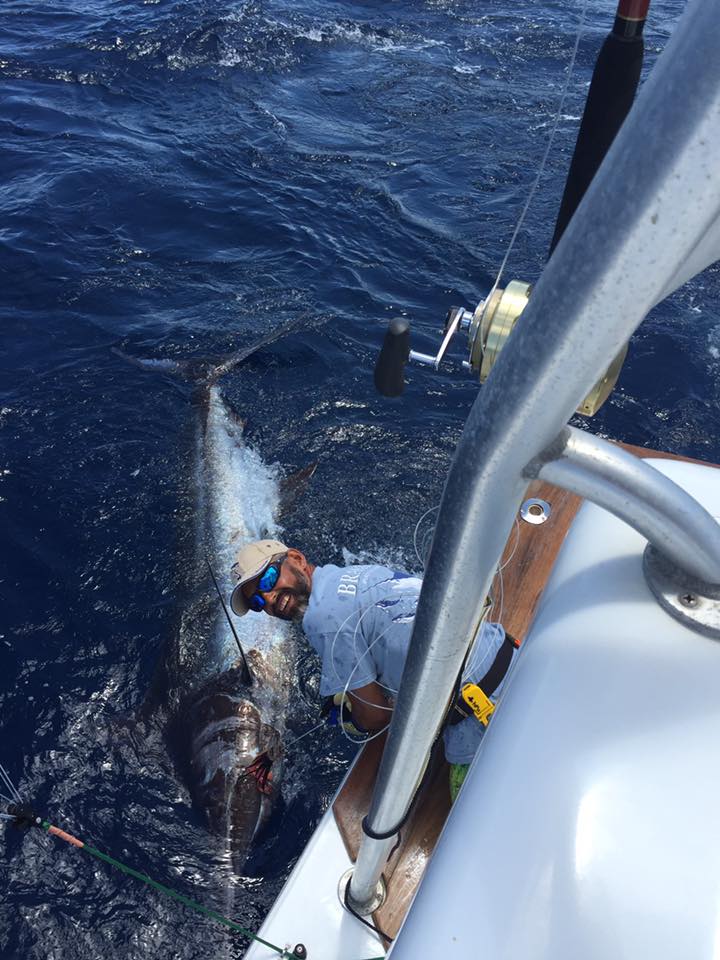 After a day off, back at sea for a good small day.
Arriving just in front of Santiago, big fish on the teaser, he strikes the Bonze (one of the best lures in the world) Violator short R and just after the fish eats a second lure Bonze scorpion on the long L. Pull the hook of the short rod and finally caught and released a nice fish up to 600 lbs.
Nice day.
If you can join us for the tournament 10,11 June, contact me now.