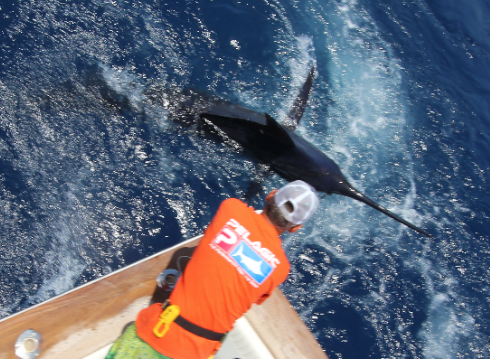 After 4 days off for the Jessy's and Oli's wedding, back on the Gomera's waters.
Today ,we have Peter on Nell magic.
Good day for him ,we hooked up with a blue and Peter does a nice job on the chair.
Finaly ,we released a 400lbs.
Nice fishing day,happy angler.