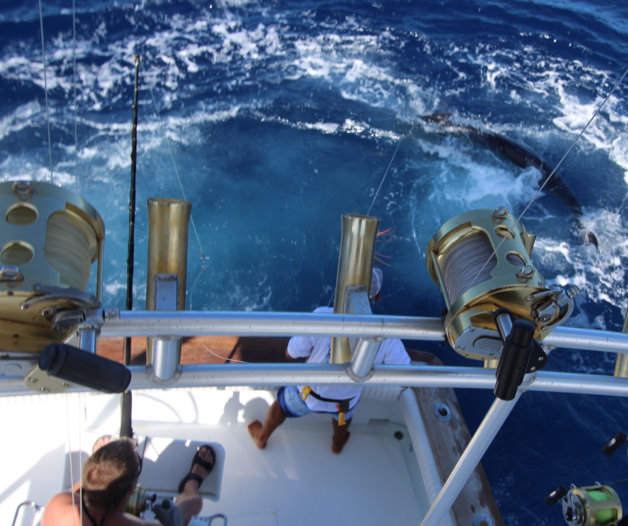 Second day for Peter and after one half hour, he was on the chair for the released of a nice 500lbs.
After we pulled the hook on a blue who takes 100m of line out.
Third marlin visit and bite 3 lures but no hook up.
The number 4 was a nice fish, after first rush ,he does a circle and jump and cut the line
The number 5 was on the way back, he pulled the hook after 50 meters line out.
No luck for us but what a day.
Sorry for the photo, it's only what I can do